Tucker County High School After School Trail Program
April 25 - May 3, 2012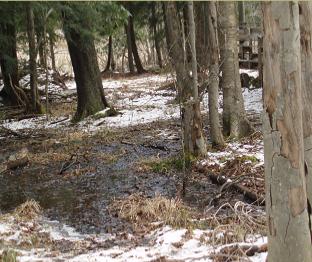 Before:
Access to the outdoor classroom had become very wet and difficult for students.

Solution:
Raised turnpike with drainage.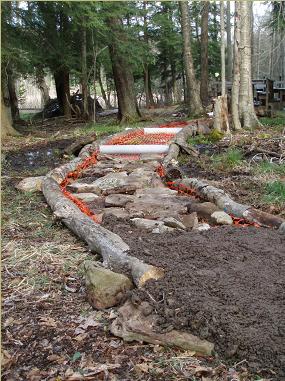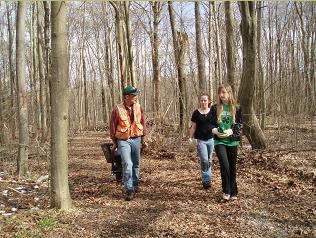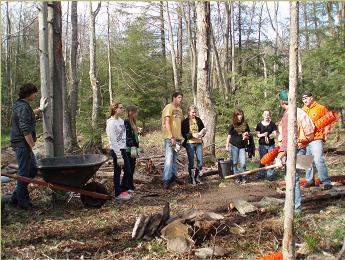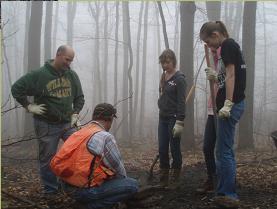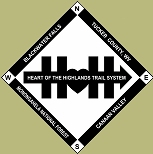 Day Two - Racin' the rain.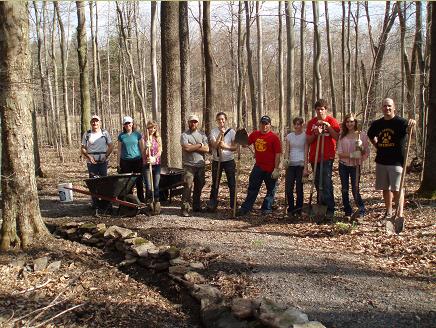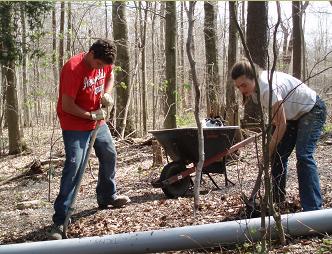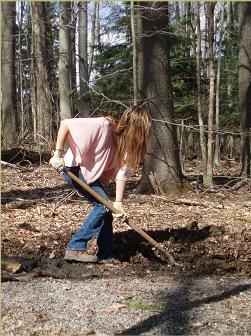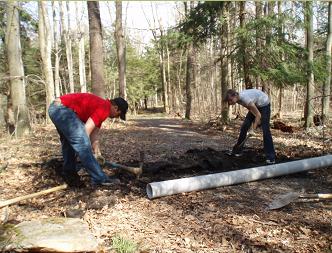 Students worked side-by-side with Jay Hamric, TCHS Principal, and Erin Marks, English Teacher & Outdoor Club Sponsor. AmeriCorps volunteers and Ken Dzaack, CVI Sustainable Trails Specialist provided leadership.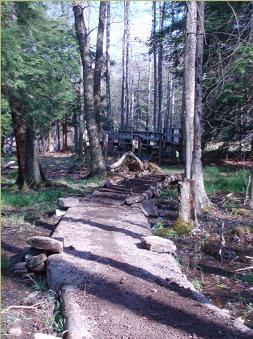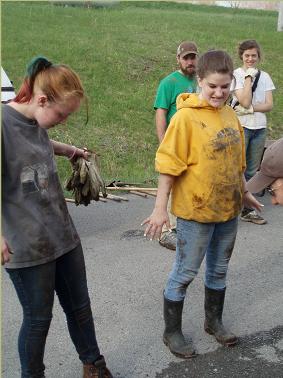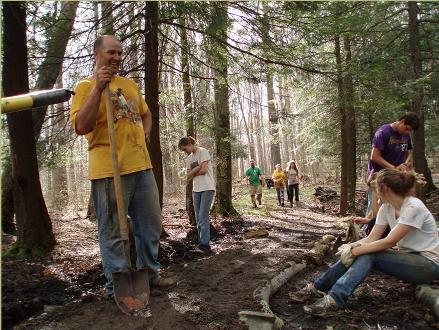 Day one was cancelled because of snow! Students quickly made progress as soon as the snow melted. Ten students signed up for this cooperative project to learn trail building and repair skills and to work on their school's Outdoor Learning Trail---all the while, gaining community service hours required for graduation.
April 25-May 3, we worked, joined by AmeriCorps volunteers who worked with the Heart of the Highlands Trail System for several days this spring.